Starring:


Luke Wilson -

"Legally Blonde," "Charlie's Angels," "Blue Streak," "Bottle Rocket"
Denise Richards - "The World is Not Enough," "Wild Things," "Starship Troopers"
Jay Locopo - "The Godson," "Speed 2: Cruise Control," Glory Daze"
Ben Affleck - "Pearl Harbor," "Bounce," "Armegeddon," "Good Will Hunting"

Special Appearance by Matt Damon
"The Talented Mr. Ripley," "Saving Private Ryan," "Good Will Hunting"
Written by Jay Lacopo

Directed by Jordan Brady

Executive Producers: Ben Affleck, Matt Damon, Yoram Pelman

Producers: Aaron M. Weinberg, William R. Woodward, Chris Moore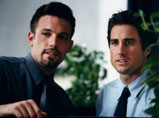 Stanley (Luke Wilson) has finally worked up the nerve to ask Diana, a co-worker he has been pining away for, on a date.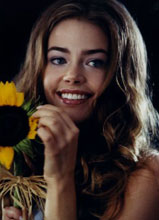 Stanley's best friend Michael (Ben Affleck) has helped him plan the perfect date. Stanley doesn't know that Michael has also set up a betting pool around his dream date and all his co-workers have money in the pot.

Stanley picks up Diana and everything seems to be going okay until Stanley ran into something that he never could have planned for: Phil. After accidentally hitting Phil with his car twice, Stanley and Diana are stuck with Phil for the whole evening. From the hospital to the theater to the bus to the impound lot a charming and comedic chain of events follows the couple throughout the evening as Stanley and Diana are unable to rid themselves of this third wheel.