Starring:


Jena Malone - "Saved!", "Donnie Darko", "Contact"
Brad Renfro - "Ghost World", "Apt Pupil", "Bully"
Chris Mulkey - "Radio", "Rain Man"
Michelle Forbes - "Swimming With Sharks", "Kalifornia", "24"
Alicia Witt - "Two Weeks Notice", "Vanilla Sky"
Clifton Collins Jr. - "The Rules of Attraction", "Tigerland"

Written by Scott Sandoe

Directed by Jordan Brady - "Waking Up in Reno" Miramax's "The Third Wheel"

Executive Producers: Rick Solomon, Marc Schaberg

Producers: Yoram Pelman, Stavros Merjos, Adam Rosenfelt, Chad Snopek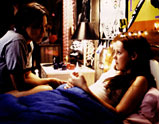 Rena Grubb (Jena Malone) has problems. Fifteen years old and pregnant, she's looking for a way out and suicide attempts such as hanging herself with a macrame plant hanger and overdosing on Flintstones' vitamins just aren't working.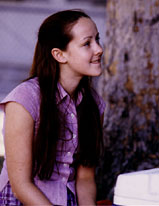 Rena pins all her hopes on her father John Grubb (Chris Mulkey), who unfortunately was sent to prison for murder seven years ago. Despite the violent objections or Rena's stepsister, Barbie (Alicia Witt), her insecure brother, Jay (Brad Renfro) and beleaguered mother (Michelle Forbes), they leave the warm comfort of their decrepit trailer to join their father in the yearly prison ritual known as the Lifers' Picnic.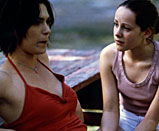 The Prison provides the setting as Rena and her dysfunctional family figure out their lives amid the forced delight and felonious frolicking which opens up a chock full of surprises. Revelations of dad's clandestine relationship with stepsister Barbie and mother Madge's dream of moving the family out of the trailer park and into a dwelling at Disney World complicate matters for Rena and brother Jay, who must somehow come to terms with their father in order to forge better lives for themselves.